The Indoor Outdoor Bathroom is a refurbishment of an en-suite bathroom in central London.
The Client wished to feel like she was 'outside', while being indoors in her bathroom. We explored the meaning of 'outside' and associated it with 'nature'.

By studying characteristics of nature and translating them into language of design we aimed to create a space that becomes a metaphor of nature.
The Indoor Outdoor Bathroom is about transformation and interaction. The plants change volume through time and engage the Client as she witnesses their growth and evolution.
The reflective, smooth texture and versatile patterns of the Tadelakt walls and ceiling change depending on the lighting conditions and time of the day.

The bathroom provides ambience of tranquility and is a place of rest and well-being.
The central element of the bathroom is a 3-dimensional fluid trellis made of gold-plated jewellery chains that add femininity to the space and support air-filtering climbing plants.
Throughout the design process we focused on applying principles of Cradle to Cradle (C2C), reusing elements from the previous fit out and integrating non-toxic, healthy building materials such as a lime-based waterproof plaster, recycled crystallised glass, low VOC paints and C2C certified tiles.
Design

Bilska de Beaupuy

Location

London, United Kingdom

Client

Private

Project Year

2017

Project status

Completed

Awards

Silver A'Design Award 2018 winner
2017 SBID International Design Awards finalist
Horticultural Consultant

MRG Studio

Plants Selection and Arrangement

Boma Garden Centre

Main Contractor

MK refurbishment London

Tadelakt Contractor

Tadelakt London

Bespoke Shower Wall

Low Impact

Shower Wall Installation

WOW Glass

Bespoke Metalwork

Lasermaster

Diagrams

Bilska de Beaupuy

Photographs

Naaro

Special Thanks

Paul-Louis Flandrin and Toby Weller from Big Bead Little Bead for advice and sourcing of jewellery chains

Philippe de Beaupuy

Michal Wojtkiewicz
Metal Pyramids are video displays created for Wonder & Water short films exhibition.

The pyramids reflect the films on their internal walls, amplifying the visual experience.
The Metal Pyramids separate the viewer from the surroundings while creating an intimate one-on-one relationship with the video art.

This separation encourages the visitors to focus on each video, watch it multiple times to discover more with every view.
The whole assembly is made from laser cut elements and widely available stainless steel fittings keeping the budget low.
All the elements of the display are assembled without adhesives so they can be easily disassembled for transportation and reuse or recycled without loss of material quality at end of life.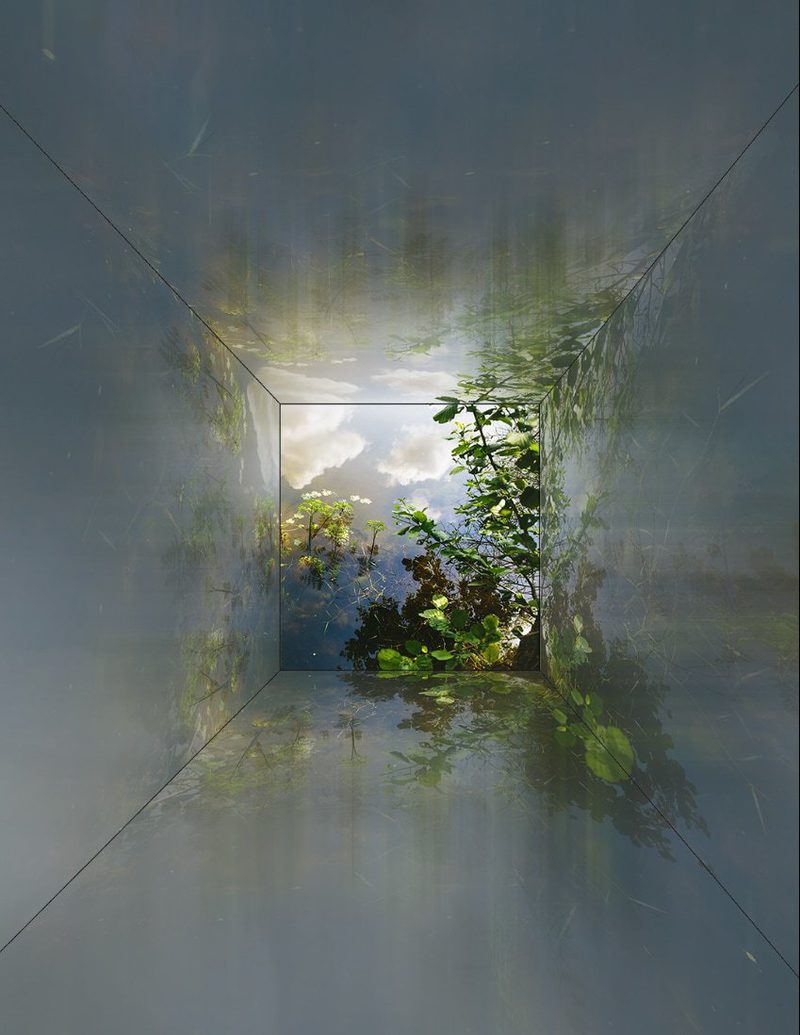 Design

Bilska de Beaupuy

Location

London, UK

Client

Wonder & Water

Project year

2016

Project status

Completed

Fabrication of bespoke metal elements

Lasermaster

Visuals

Bilska de Beaupuy