Metal Pyramids are video displays created for Wonder & Water short films exhibition.

The pyramids reflect the films on their internal walls, amplifying the visual experience.
The Metal Pyramids separate the viewer from the surroundings while creating an intimate one-on-one relationship with the video art.

This separation encourages the visitors to focus on each video, watch it multiple times to discover more with every view.
The whole assembly is made from laser cut elements and widely available stainless steel fittings keeping the budget low.
All the elements of the display are assembled without adhesives so they can be easily disassembled for transportation and reuse or recycled without loss of material quality at end of life.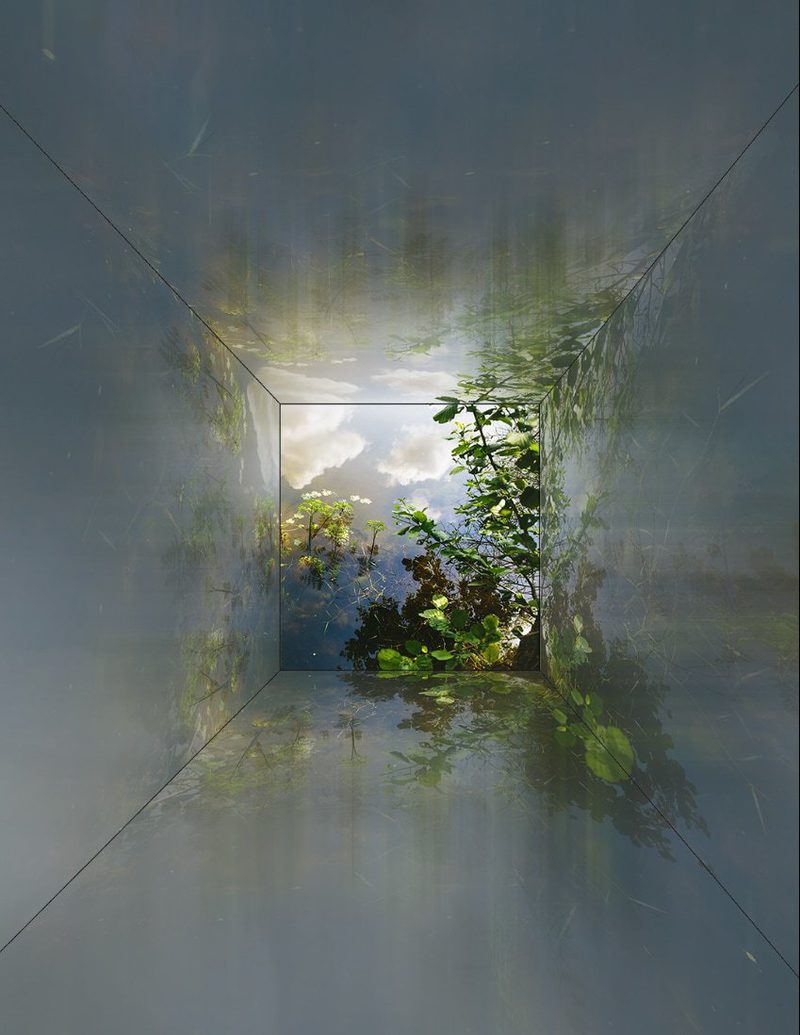 Design

Bilska de Beaupuy

Location

London, UK

Client

Wonder & Water

Project year

2016

Project status

Completed

Fabrication of bespoke metal elements

Lasermaster

Visuals

Bilska de Beaupuy
Nature and Wellbeing Centre
The Serpent is a design proposal for the Sevenoaks Nature & Wellbeing Centre located in the heart of a wildlife reserve.
Inspiration for the shape and plan of the building comes from a serpent, an ancient symbol associated with wholeness, healing and continual renewal of life.
The visitors centre unconventional form plays on visitors imagination, is thought provoking and mysterious.

Both indoor and outdoor spaces embrace the language of curves, creating the feeling of anticipation of what might be 'around the corner' and triggering visitors' drive to explore.
The Serpent is a space where people can connect with themselves and with nature.

The building typology creates sensorial and experiential connections. These stimulate mind, brain and body in a way that enable to rest, recover and regenerate.
Green courtyards, moving shadows, reflective textured walls, trickling water fountains, nurturing earthen floors, contemplative spaces of solitude, energising lake views — all connect to experiences of physiological and mental wellbeing.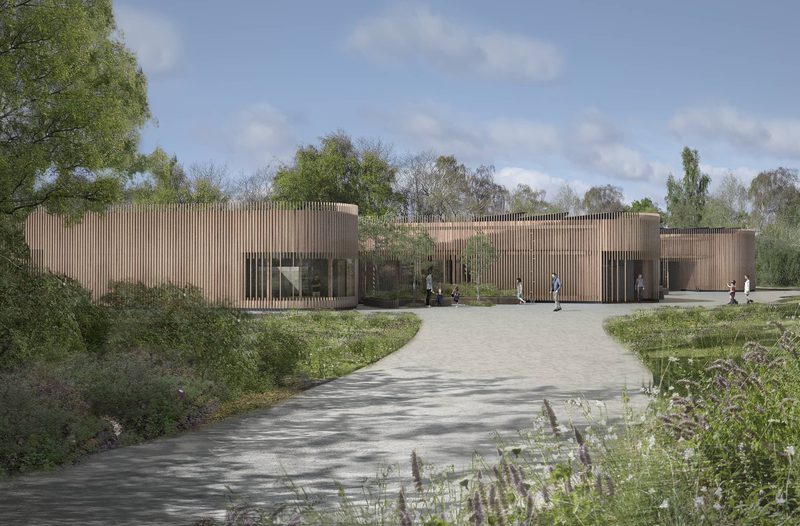 Design

Bilska de Beaupuy

Location

Sevenoaks, UK

Client

Kent Wildlife Trust

Project year

2018

Project status

Competition finalist
Architects

Bilska de Beaupuy

Sustainability Consultants and MEP

Atelier Ten

Structural Engineer

Nous Engineering

Cost Consultants

Doig + Smith

Ecologist

Eight Associates

Visualisations

Bilska de Beaupuy