The new Clubhouse building has been designed for St Pancras Cruising Club - a members' club based at St Pancras Yacht Basin in central London, located beside the Regent's Canal and close to St Pancras Station.
Bilska de Beaupuy has been commissioned to develop detailed design of the building, to design the landscape and assist in coordination of the works during the construction process.
Construction details developed for the project contain sustainable, natural and energy efficient building materials that create vapour permeable wall construction and greatly improve indoor air quality.

Vapour permeable design allows moisture in a form of vapour to pass through and prevents condensation, mould and rotting of the timber structure.
Main features of the landscape design are retaining walls and planters made from rusted steel.

The support elements of the retaining walls are purposefully exposed creating a tectonic design.
Detailed Design

Bilska de Beaupuy

Landscape Design

Bilska de Beaupuy

Location

London, UK

Client

St Pancras Cruising Club

Project year

2018 - 2019

Project status

Under construction

St Pancras Basin Photography

David Rix

Concept Design

Manolo & White Architects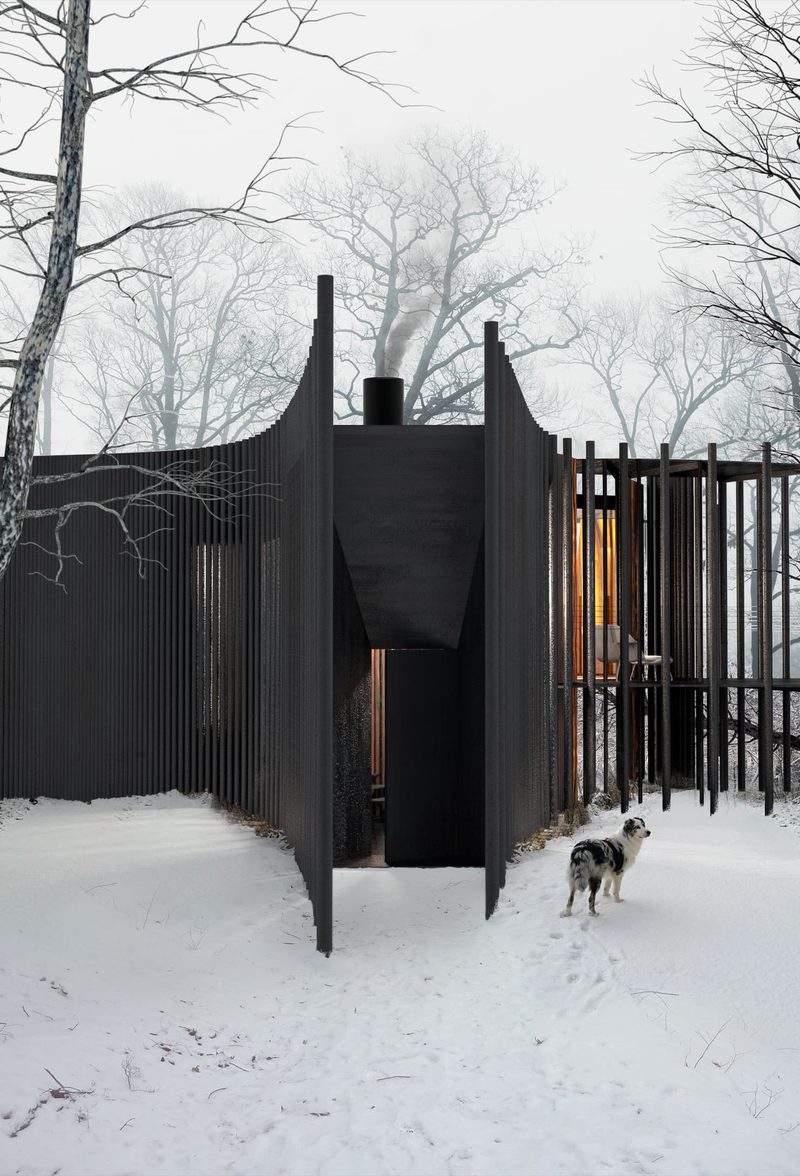 Indoor and outdoor living spaces are suspended in between constellation of vertical wooden poles giving the feeling of living in-between trees.

The boundary of the lodge is ambivalent as the poles solidify and dissolve creating a solid facade, windows and a terrace.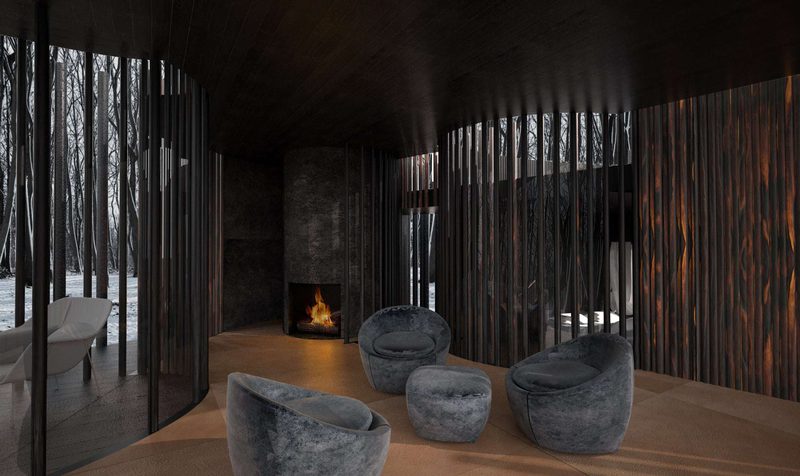 The lodge provides both a connection to the outdoors through amorphous arrangement of wooden poles and a feeling of security and calmness.

The posts are made of charred timber, a chemical free technique to preserve wood using fire and oil.
The central element is a kitchen stove that works as a kachelofen, distributing radiant heat in the floor void into the bedroom and sitting room.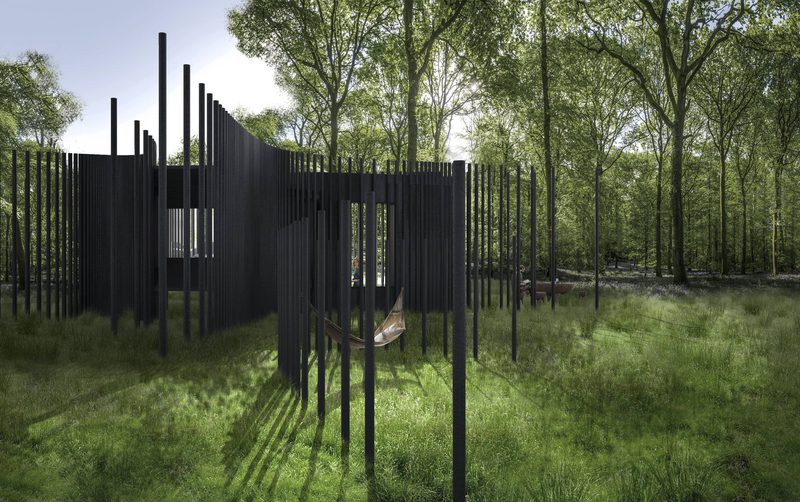 The outdoor areas of the lodge can be constantly rearranged depending on the seasons or the Client's liking. The wooden posts provide support for shading structures, seating, hammocks or lighting.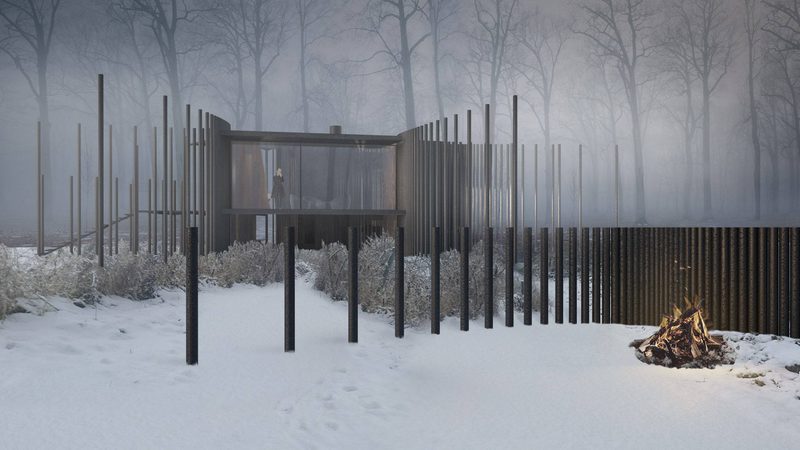 Windows provide panoramic views and are equipped with overhangs to allow light in the winter and prevent sun overheat in the summer.
Design

Bilska de Beaupuy

Location

Ardèche, France

Client

Private

Project year

2017

Project status

Concept Design

Visualisations

Bilska de Beaupuy